In High-Tech Trends, we believe in the power of the partnerships and how these partnerships help to connect with more High-Tech enthusiasts. Thus, we always seek to strength our Partner Ecosystem and support mutually to grow together.
You can find our partners here:
Legal Tech.
Tech & Law Israel.

Tech&Law department is Israel's first and leading legal tech platform. The department leads the legal tech field in Israel and is considered the 'gateway' to Israel in this fascinating sector. The Tech&Law department is the exclusive Israeli ambassador of the European Legal Tech Organization, ELTA – and part of the Robus Consulting Group. Tech&Law (Israel) constitutes a source of knowledge in the legal-tech sector, delivering professional content, spotting of new trends and in-depth analysis of the legal tech field in Israel and the world.
Tech&Law department sees it as its mission to be 'a welcoming home' for both technology and law enthusiasts and to promote the legal tech field in the startup nation in a way that is accessible and of the best quality. https://techlaw.co.il/en/
Friend's website platforms.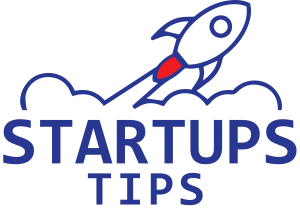 StartupsTips.com is on a mission to help Tech Startups to go from local to global. It connects Tech Startups lovers, investors, and technology lovers in a single web. StartupsTips.com speaks not only about founder's stories, but it also shares new features, expansions to new territories, investments and other news related to Tech Startups. https://startupstips.com/
Are you interested to Partner with High-Tech Trends? Let's connect together.
We are seeking to connect High-Tech lovers with:
Tech Companies: Big Data, Cyber Security, Software Developers, App Developers, Artificial Intelligence, Machine Learning, Edge Computing,
PR Media Agencies.
High-Tech Consulting offering technical services.
Tech Startups. In order to become your PR Media to grow your audience and cover your latest news.
High-Tech Events Organizers.