HIGH-TECH TRENDS MISSION, TEAM AND CAREER.
On our mission to connect High-Technology lovers with innovative solutions and latest trends.
"During the last year, many of my customers demanding the same concept of StartupsTips.com but focus on the technical field. Thus, instead of creating a product and look for a market, I decided to create a solution for my current customer portfolio."- Javier Nieto León
On our mission to help your High-Tech lovers with latest trends and solutions, we help your High-Tech company by:
Promote your High-Tech Solutions in our Online Magazine, Social Networks and Newsletter.
Promote your Services in order to connect with your technical target audience.
List your Tech Startup in our High-Tech Company Directory (To be launched in March)
Technical guides and articles about Cybersecurity, programming and Tech Startups.
High-Tech Trends Team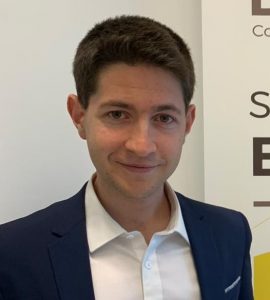 FOUNDER & CEO
Computer Engineer with Entrepreneurial Soul. Javier has been working with Cybersecurity companies since 2013. After he has created StartupsTips.com in 2019, he created High-Tech Magazine, to bring the latest High-Tech trends and solutions to High-Tech lovers.
High-Tech Trends Career.
If you would like to join to our team as freelancer for Digital Marketing Internship/Trainership, contact by Linkedin: https://www.linkedin.com/in/javier-nieto-leon/